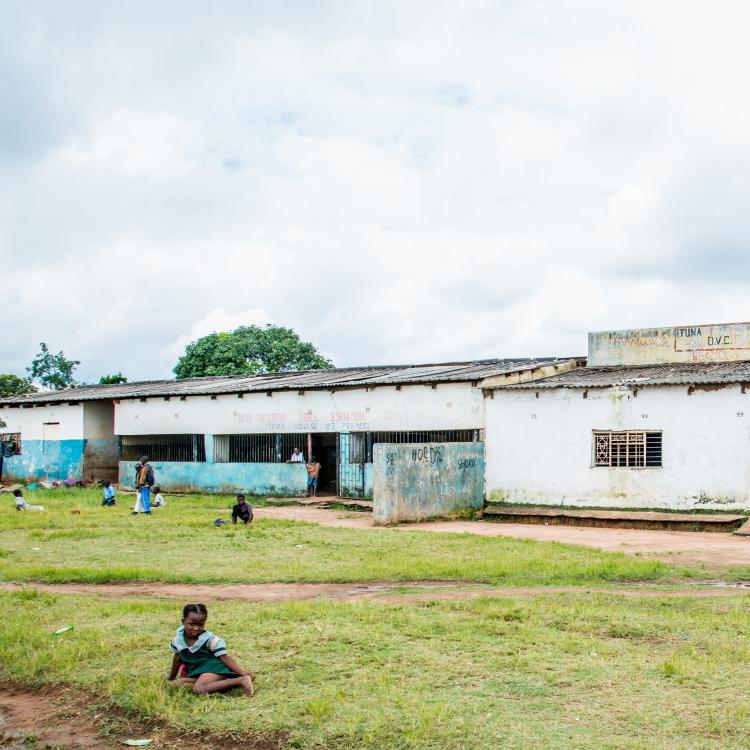 What does VVOB do?
VVOB – education for development is an international non-profit with over 35 years of experience in sustainably improving education systems. Through capacity development, VVOB provides support to ministries of education in Africa, Asia and South America to improve (initial) professional development of teachers and school leaders in early childhood, primary, general secondary, and technical and vocational education. VVOB is co-funded by the Belgian and Flemish governments, the European Commission, Dubai Cares, Mastercard Foundation and other international donors.
Where we work
VVOB aligns considerations for partner countries with the Belgian development policy, resulting in a geographic focus on Sub-Saharan Africa and the Least Developed Countries group (LDC group).
VVOB currently has long-term partnerships with educational actors in Cambodia, DR Congo, Ecuador, Uganda, Rwanda, Suriname, Vietnam, Zambia, South Africa and Flanders.
VVOB always aligns its activities with the educational needs and strategies of the partner countries. These activities are formulated together with the relevant educational institutions, and carried out in tandem. This local anchoring explains VVOB's thematic focus and also ensures sustainable results.
Want to know more about VVOB? Visit the website.
Onze partnerlandenkeuze stemmen we af op Sub-Sahara Afrika en de Minst Ontwikkelde Landen (MOL-groep). Zo sluiten we aan bij het officieel Belgisch ontwikkelingsbeleid.
Momenteel hebben we partnerschappen met onderwijsactoren op lange termijn in Cambodja, DR Congo, Ecuador, Rwanda, Suriname, Vietnam, Zambia, Zuid-Afrika en Vlaanderen. 
VVOB stemt haar activiteiten altijd af op de onderwijsnoden en -strategieën van de partnerlanden. We formuleren die activiteiten samen met de relevante onderwijsinstellingen, en voeren ze ook in tandem uit. Die lokale verankering verklaart onze thematische focus en verzekert bovendien duurzame resultaten.
Four subsectors
Teachers and school leaders in early education (and in the transition to primary education) ensure an equal start for all pupils so they can fully develop during their further study career.
Teachers and school leaders in primary education use appropriate pedagogical and didactic methodologies to improve the language, maths and life skills of all pupils.
Teachers and school leaders in general secondary education (and the transition to it) ensure all students acquire the necessary skills for the 21st century.
Teachers and school leaders in secondary technical and vocational education prepare all pupils for the needs of society and decent work.